You're probably looking for a used Toyota engine and transmission for sale. At this point, you've probably checked prices at a few different places. Maybe, you have some others in mind to check when you're done here. There are numerous options.
They are, usually, intentionally confusing. Looking for authenticity? Great prices on great engines? Auto-partsllc.com is a family-owned used-engine dealer with decade's experience.
USED TOYOTA ENGINES FOR SALE
The bestselling and largest automobile manufacturer in the entire world is Toyota Motor Corporation. Not only Toyota is the largest automobile producer of the world but also bear the title of manufacturing some of the most efficient and reliable cars in the history of automobile industry. Cars such as Toyota Corolla and Toyota Camry are just few known as the juggernaut of efficiency in automobile world.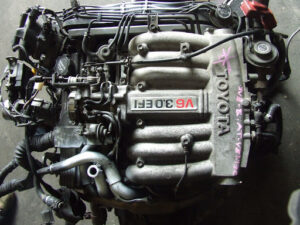 Great live span are of Toyota. They are very compact, energy efficient and requires less maintenance as compare to other brand engines. Being mechanical horses of this era, these engines surely have their limits and can subjected to wear and tear.  However, you do need to worry because we got your back in every matter of car specially engine.
Used Toyota Transmission for Sale
If you are searching for reconditioned or used Toyota transmission and wondering about where to look for that? Then you should take a deep breath because by being here on AUTO PARTS LLC website, you have already started off on right foot. We have the largest online database in the country regarding used Toyota engines and transmission and other spare parts. We offer High-quality and low-mileage second-hand Toyota engines at very reasonable prices. You can find all types of engines from Toyota Celica to Toyota Supra engines.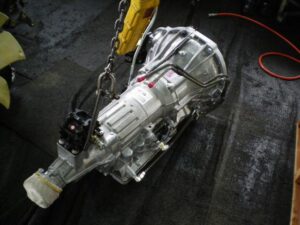 Why Choose Us?
Biggest Online Collection
Now you neither need to dirty your exquisite Italian Loafers nor you need to waste your time and energy by looking through salvage yards all day long for you most suited engine. In this sea of used engine dealers, we will provide you proper assistance regarding your issues and give you the best used engine with warranty available in no time. You can avail our services by just typing some words on your mobile or laptop while sitting in your favourite chair at home.
Unrivalled Reliability
Concrete reliability is our trademark. We believe in offering the best quality and high-performance used Toyota engines. Every unit we acquire went through very strict industrious multi-point technical analysis and inch-to-inch physical inspection to ensure its proper workability and reliability. We sell only those engines which pass our inspections with a great margin.
Three-Years Warranty + Free Shipping
At the moment, we have hundreds of used Toyota engines ready to ship all over the world with our high quality fast and free shipping service. We provide three-years special warranty on our all Engines.