We serve everything you need to fix your car. Auto Parts Dealer is a full auto recycle service located in Northern California selling used auto parts and repairable salvage vehicles. We specialize in late model salvage auto parts for all makes and models. We also sell late model salvage / repairable vehicles. Our auto salvage facility is located in northern California in a very mild climate with over ten acres of clean, quality car and truck parts vehicles available for all your used part needs. Please give us an opportunity to help serve you.
Our Customers
Retail – We can help you get the parts you need so you can get back on the road.
Wholesale – Auto Parts Dealer has been providing shops like yours quality alternative parts.
Insurance – Insurance adjusters and body shops rely on us to repair the insured's vehicle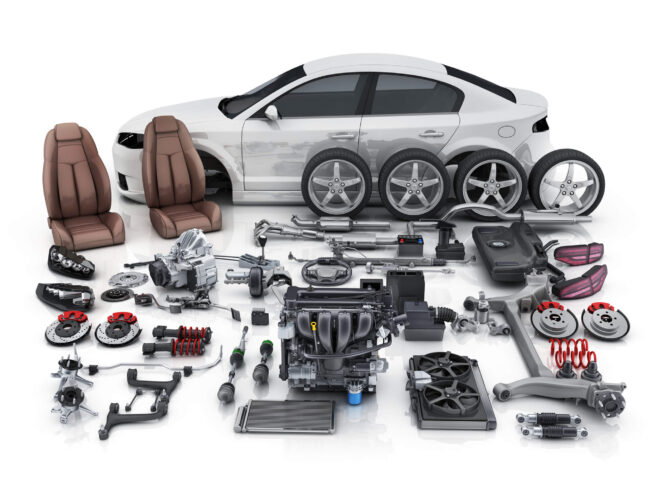 Auto Parts Dealer Affiliate Associations
BBB (Better Business Bureau) – BBB sees trust as a function of two primary factors – integrity and performance. Integrity includes respect, ethics and intent.

SCADA (State of California Auto Dismantlers Association) – The State of California Auto Dismantlers Association (SCADA) is a statewide trade association with approximately 200 members. SCADA was founded in 1957 to serve the members in areas of education, government, business and social activities as they relate to the auto dismantling and recycling industry.

ARA (Automotive Recyclers Association) – Since 1943, the Automotive Recyclers Association (ARA) is an international trade association which has represented an industry dedicated to the efficient removal and reuse of automotive parts, and the safe disposal of inoperable motor vehicles. ARA services approximately 1,000 member companies through direct membership and over 2,000 other companies through our affiliated chapters. Suppliers of equipment and services to this industry complete ARA's membership. ARA is the only trade association serving the automotive recycling industry in 12 countries internationally. ARA aims to further the automotive recycling industry through various services and programs to increase public awareness of the industry's role in conserving the future through automotive recycling and to foster awareness of the industry's value as a high quality, low cost alternative for the automotive consumer. ARA encourages aggressive environmental management programs to assist member facilities in maintaining proper management techniques for fluid and solid waste materials generated from the disposal of motor vehicles.

URG (United Recyclers Group) – Established in 1995, United Recyclers Group, LLC was created through the efforts of three dynamic auto recyclers. Their goal was to obtain more control over their parts data, and bring to the marketplace an inventory management system that was created by auto recyclers. Today, the vision of these three auto recyclers has formed the largest progressive group of auto recyclers in North America. With over 250 partners throughout the U.S. and Canada, URG has created one of the most proactive organizations for the auto recycler.