Are you looking to for a great price on a used Audi engine and transmission for sale from a trustworthy and friendly source? Welcome to Auto-partsllc.com, where our family-owned business has been selling discounted quality used Audi engines for decades.
When you buy any one of our used auto engines or even when buying a rebuilt Audi engine. Our 100% money-back guarantee rides with it. We excel at helping Audi drivers, like you, get back into the seat with as little cash as possible.
USED AUDI ENGINE
Audi is one of the most phenomenal brands which constitute the "German Big 3" along with Mercedes and BMW. These trademarks of luxury and performance happen to be the three best-selling automobiles in the whole world. Since early 2000's, Audi makers began to get more ground-breaking with their cars and started presenting more advance technologies to make Audi better than before. Since then, Audi Brand become a juggernaut with respect to quality and popularity with their products. In 2007, This brand has a slogan that "Truth is Engineering" and it is the best way to reflect the truth through your product. Audi has a great standing in the world of automobiles for providing remarkably powerful and fuel economical engines.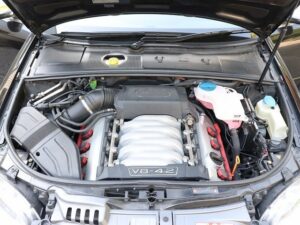 If you are facing any performance issues in your Audi's engine, feeling lack of power and pushing hard it through traffic or your engine suffer a heavy damage recently than you will possibly need an engine replacement.
Used Audi Engine for Sale
However, you do not need to worry because AUTO PARTS LLC brings you the country's biggest collection of spare auto parts ever. We deal in all types of engines and spare parts.
Whereas used Audi's Engine are concerned, we have everything you need. We offer reconditioned, used, rebuilt replacement and used Audi engines. Whether you need petrol or diesel, turbo or non-turbo, you can get every type of engine according to your needs at very reasonable prices
WHY YOU SHOULD CHOOSE US?
Pool of Choices:
Very first reason to choose us that we are the biggest store across the country, and we have all types of Audi's engines for all models with different, mileage and capacities. Hence you will get the unimagine number of choices here along with wide range of price quotes.
Concrete Warranty With Nonparallel Reliability:
We provide all used Audi engines for sale with 3 years standard warranty for your satisfaction. We have very strict evaluation routine; every engine passes through strict quality control and manufacturers specifications. We offer money-back guarantee for your peace of mind and to strengthen your trust in us on any Audi item. Furthermore, we also provide Standard warranty: New piston rings, new Main and Big End bearings, new Seals and Gaskets. Moreover, we offer great transparency and guaranteed your full participation in due process. It will provide you great degree of freedom in case of any mind change or want to add or remove anything because we really care for your investment. Now driving in your dream car will not be costly as you may think.
USED AUDI TRANSMISSION FOR SALE
Thanks to its modish and graceful design and long-term reliable performance, AUDI gained tremendous respect and fame in the automotive world. AUDI offers hybrid design cars that look like sports utility cars, sporty enough to be the queen of the night in the events for sports car enthusiasts yet sophisticated enough to satisfy even the most difficult and choosy customers. Unhappily, all these exciting cars are liable to damage and breakdown, and AUDI is no exception.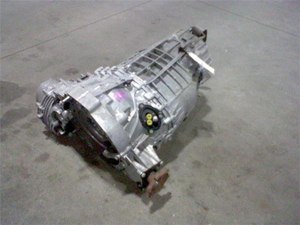 If you are searching for used AUDI transmission for sale to purchase. Then, your search ends here because you have reached Auto Parts LLC, the biggest and greatest collection of used transmissions in the whole USA. If you are looking for a remanufactured, second-hand, automatic or manual AUDI transmission, we are here to take care of you in this endeavor and will solve all your problems in one place. You will get used Audi transmissions of all models at very affordable prices.
Largest Online Database Along with Free Shipping
AUTO-PARTS LLC offers the largest online database of auto parts at your fingertips. Due to the user's easy interference, just click and type a few words and you're done. Our automated system will provide the best options available according to your needs. If you still can't find your desired AUDI transmission. Call us any time and talk to our specialist technicians, they will help you and give you a free consultation. Also, we have thousands of transmissions in our store ready to be shipped. We deliver your ordered transmission online within a few days at your doorstep.
AUDI Transmission For every Makes and Models
One of the most important parts of any car, which works all the time whenever the car is in motion, is its transmission. Auto-Parts LLC understands this and that is why we provide the best quality of used AUDI transmissions for each make and model. From the AUDI 80 to the AUD RS5, along with Audi hybrid and all-electric vehicles. We have the transmissions of the entire AUDI range, as we have the largest collection of spare parts.
Best Quality and Guaranteed Reliability along with 3 Years-warranty
Every transmission we acquire goes through a very strict and severe process of analysis. And inspection consists of several stages, it is the truth that per batch only a few manage to pass it. Subsequently, our professionals examine each part separately and perform the necessary actions. Typically, our provided transmissions will not disturb our precious customers for the next 5 to 10 years.
Auto-Parts LLC offers you used AUDI engine and transmission better than the best quality along with a concrete 3-year warranty because our resoluteness is our pride.